We specialize in:
Removal
Trimming
Stumps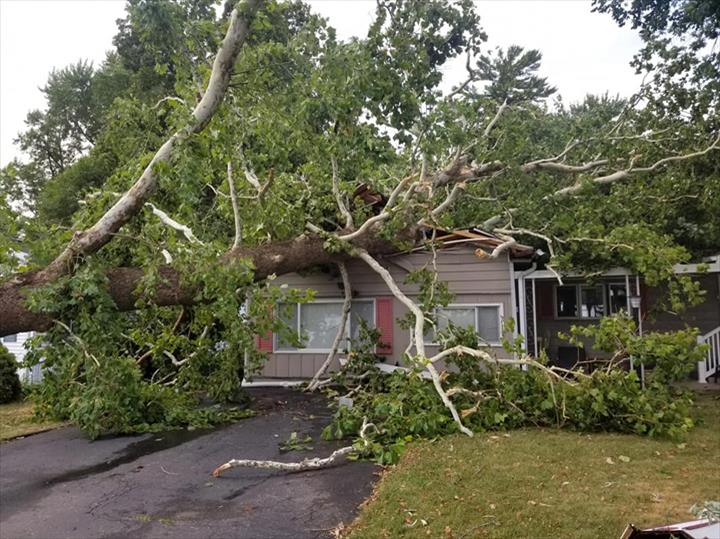 Other tree services and emergency services are available
Emergency Tree Services in Akron, IN
HillTop Tree Service is standing by, ready to deliver complete emergency tree services to residential and commercial properties across the greater Akron, Fulton County, Beaver Dam, Rochester, and Disko, IN area. Call on us for tree removal, trimming, stump grinding, bracing and more—we have the equipment and capabilities to do it all. We always take a careful approach, to ensure your trees get the care they need to thrive. Call today to schedule one-off or routine tree services.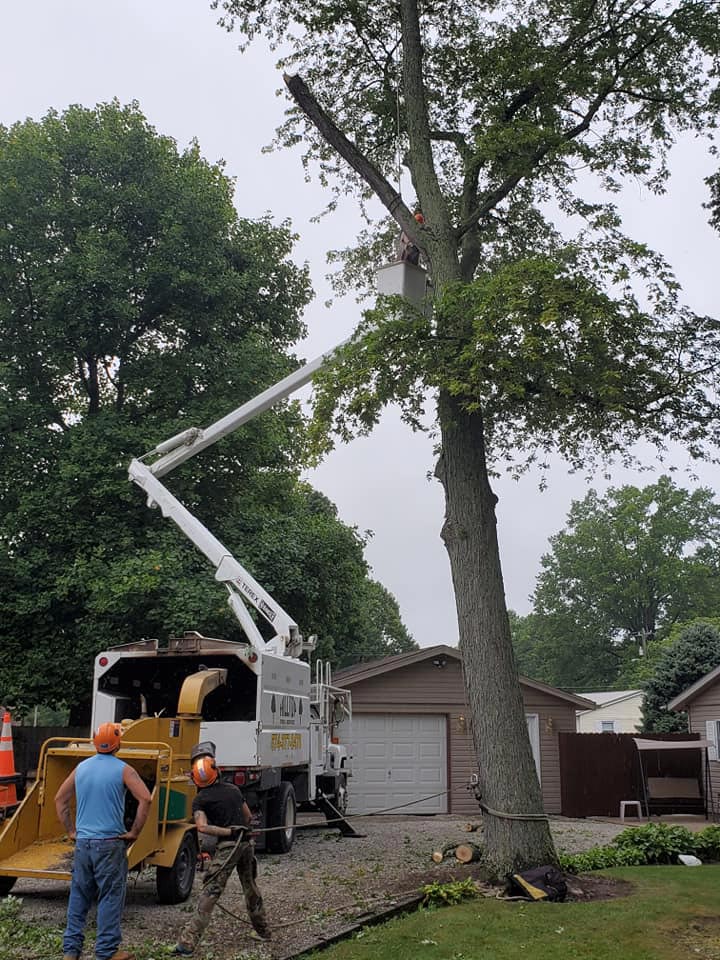 We Keep Trees Strong, Beautiful and Healthy
HillTop Tree Service understands that for home and business owners alike, the condition of your landscaping is key to enjoying your property to the fullest.
When it comes to landscaping, trees always stand out. Whether you need the removal of a single tree, storm clean-up, or your trees need a quick trim or bracing, we've got you covered. No matter what type of beautiful foliage is on your property, it's in good hands when you call us for care.
Need a tree removed?
Whether it's an immediate threat or just an eyesore, it takes a professional team and the right equipment to get the job done safely. We work quickly and carefully to remove trees without disturbing the surrounding landscape. Our team can also handle all land grading matters, removing all trees and debris in a specified area and so you have a clean slate to work with.
We also get rid of unsightly stumps with professional grinding services, always cleaning up after ourselves and leaving your property in pristine condition. It's also why we're the name to call for all storm and debris clean-up jobs!
We're fully licensed, bonded and insured for your peace of mind and protection.
Our team is committed to making sure every tree gets the individualized attention it needs to thrive. Call us for seasonal care and maintenance, as well as specialty tree services like cabling and bracing, and we'll do what it takes to help your tree grow strong and lush. Our trimming services in Akron, IN are second to none—we preserve the health and beauty of your trees and with careful, deliberate trimming. For trees that need a little extra support, cabling and bracing stabilize the trunk and limbs to promote healthy growth and proper crown shape. With all this from one service, why call anyone else to look after your trees? HillTop Tree Service is all you need!
We offer 24-hour emergency tree services to ensure problematic trees and limbs are removed.
We provide comprehensive storm clean up after severe, inclement weather rolls through.
Our service area includes Akron, IN, as well as Fulton, Kosciusko and nearby areas.
Our superior clean-ups set us apart from the competition. We never leave a mess behind!
Akron's All-in-One Tree Services
HillTop Tree Service has been the trusted removal, trimming and debris clean-up experts for over a decade. Look to us for affordable, reliable and always-professional service. No tree care project is too big or too small. Contact us today for an estimate.
Providing the best emergency tree services in:
Warsaw, IN | Peru, IN | Wabash, IN | Plymouth, IN | Logansport, IN | Huntington, IN | Marion, IN | Kokomo, IN | Goshen, IN | Mishawaka, IN | Elkhart, IN | South Bend, IN | Fort Wayne, IN | Kendallville, IN | Bluffton, IN | Fulton County, IN | Kosciusko County, IN | Wabash County, IN | Miami County, IN