Tree Removal Services in Akron, IN
Removing trees of any size is never a do-it-yourself job. Whether they're damaged or diseased, or you need to clear land for a new development, HillTop Tree Service is standing by to provide controlled tree removal. We're ready to work on properties throughout the Akron, IN area. No matter the layout, we use tact and a careful approach to preserve your landscaping, while getting rid of problem trees quickly.
Problem branches hanging over power lines? Dead limbs beginning to fail on an otherwise healthy tree? Even if the whole tree doesn't pose a threat, we're available for emergency tree trimming services, to keep your property safe.
Dead Tree Removal
If disease, pests, storm damage, or other issues make tree removal a necessity, rely on our professional team to get the job done safely. Tree removal is a huge task that requires not only the right equipment, but also a careful approach and a steady hand. For your own safety, and for the protection of your property, dead tree removal is a job that's best left to our professionals.
Our team has decades of experience removing trees of all sizes and species. We work carefully and deliberately to dispose of problem trees at your property without disturbing the rest of your landscaping. Our approach prioritizes safe, efficient disposal while minimizing waste, reflecting our commitment to environmental responsibility.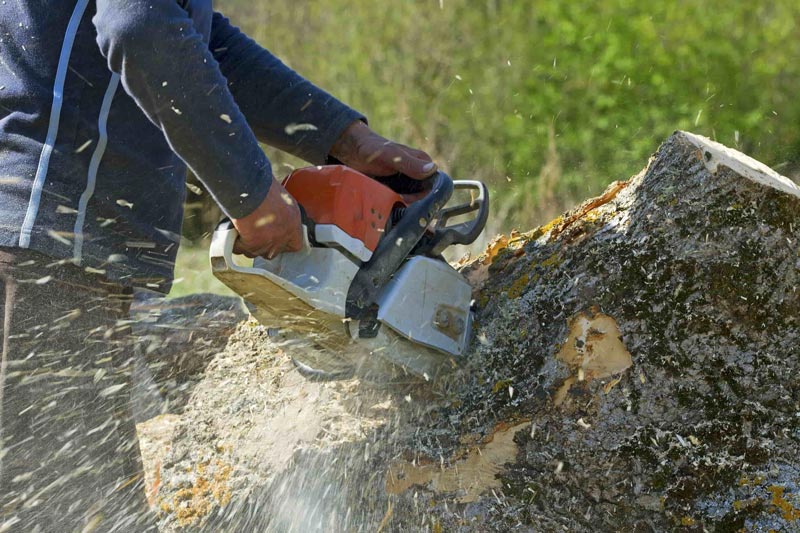 ---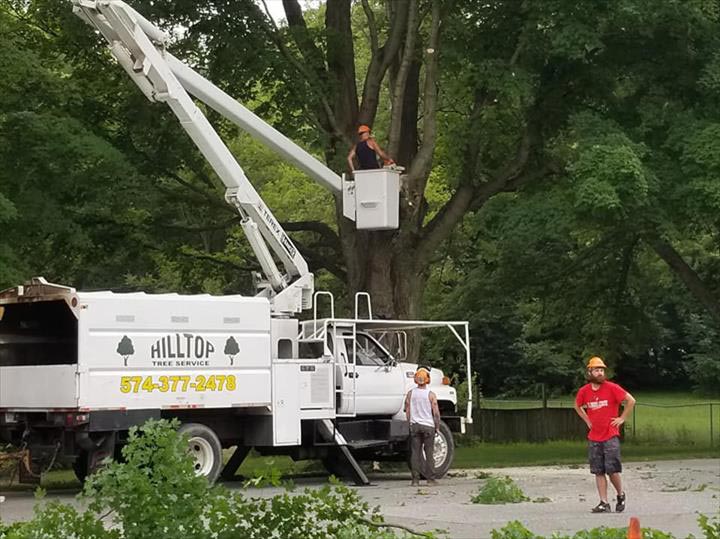 Tree Trimming Services
Regular tree trimming is essential for promoting the healthy growth of trees at your Akron, IN property. We view tree trimming as an art form, taking a slow and steady approach to preserve both the appearance and health of your trees.
Our tree trimming services provide corrective pruning, crown reduction or dead-wooding (removing bad limbs), to enhance the natural beauty of your trees and ensure their stability for years to come.
---
Safe, Efficient Services
HillTop Tree Service takes pride in helping property-owners throughout Akron, Fulton County, Beaver Dam, Rochester, and Disko, IN beautify their property with expert dead tree removal and tree trimming services. No job is too big or too small for our team. Contact us today at 574-377-2478 to get an estimate.